Team Spotlight: Vildan Taylor
This week, in honour of International Women in Engineering Day coming up on the 23rd of June, we will be dedicating our team spotlight sessions to the talented women that represent us every day. We'll be celebrating the careers, advice, and essential work carried out by our engineers to support the UK and Ireland on the road to a net zero future.
To kick things off, we're introducing Vildan Taylor, an Associate Senior Consultant based in our Stockport office. Vildan is a certified CIBSE Heat Networks Consultant with over 10 years of experience working on combined heat & power and district heating projects. Find out Vildan's career highlights, guidance for those starting out in their engineering careers  and more below!
Q: What inspired your career path into engineering? 
I was better at mathematics, physics, and chemistry than other subjects at school. I loved solving problems and was always very interested in how things worked. From a very young age, I have always known I wanted to be an engineer, although I had the perception of Engineering as a male-dominated career and I would face more challenges than men…but I went for it!
Q: Tell us about what your role involves and the sectors/technologies you focus on? 
I am a Chartered Chemical Engineer with over 15 years experience working on combined heat and power (CHP) and district heating projects, assessing heat loads and investigating heat network feasibility. This has involved pipe routing, costing and sizing equipment, thermocycle modelling and producing financial models.
I have also worked in a range of biomass project roles. I have completed technology reviews and technical due diligence, drafted technical specifications, carried out technical and financial modelling and feasibility studies. I also produced site layouts, developed concept designs, investigated cooling system options, and completed thermodynamic analysis and scheme design/ plant pre-scoping.
Q: How does your work contribute to a sustainable future for the UK & Ireland 
My work is mainly focused on developing district heating schemes from CHP plants. Due to simultaneous production of heat and electricity in CHP plants, district heating is very energy efficient. By implementing renewable energy sources and utilizing heat from the CHP plants, the environmental gain from district heating is further evident. This kind of energy utilization is beneficial for both the environment and society in general.
Compared to individual heating systems, the district heating plants are better at reducing emissions of hazardous compounds since they have more advanced pollution control equipment and through their more controlled conditions when generating heat. Furthermore, district heating is very convenient for consumers – who hardly notice how their radiators and tap water are heated on a daily basis.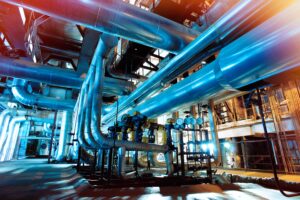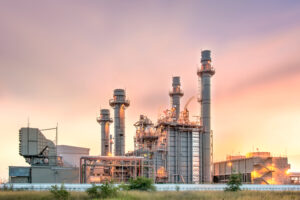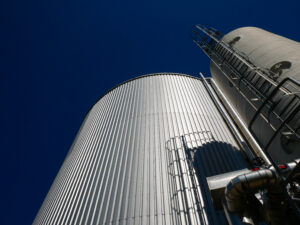 Q: Can you tell us about a particular project highlight during your time at Fichtner? 
I was engaged by a utility company to review the operational data for an air cooled condenser (ACC) of a waste to energy power plant and identify potential reasons for performance degradation. Poor ACC performance results in reduced power generation and therefore reduced commercial return. I developed a thermal design model to predict what the overall heat transfer coefficient and pressure drop across the ACC should be for varying input conditions. My analysis indicated that the ACC was underperforming against the design data. I explored some of the possible causes for this shortfall and assessed them to determine the likelihood that they were significant contributing factors. I found that the most likely cause was a lack of air flow through the ACC. I recommended that the client explore the possibility of adjusting the air fans to provide a higher air flow. The client adjusted the fans, which led to an improvement in performance.
Q: In honour of International Women in Engineering Day on 23rd June, is there any advice you would give to women starting out in their engineering careers? 
Remain confident, believe in yourself, and push yourself to take on challenging technical roles – even the ones others are afraid of! Find mentors and learn from them to continue developing your skills and deliver on commitments (even if it means working harder than everyone else around you!). Lastly, remember that you are not alone and it's equally important to support and help those around you to succeed too!
---
                                         
---
International Women in Engineering Day takes place annually to celebrate the incredible work carried out by women in all areas of engineering across the world. For more information on the event or to find out how to get involved, click here.