The Glyn Rhonwy Pumped Storage Scheme is located in Llanberis, North Wales, and is comprised of two disused slate quarries with depths of 50m, providing storage volumes of circa 1.1 mil. m³ each. The project will involve connecting the two quarries via waterways and a powerhouse with variable speed pump-turbines, which will have an installed generating and pumping capacity of 100MW and 120MW respectively. The quarries will be reshaped and sealed to achieve stability and water tightness and, in order to enlarge the storage volumes, rockfill dams with surface sealings are designed at the lower parts of the quarries' rims.
Our team were engaged by Quarry Battery Company Ltd, alongside our Fichtner GmbH & Co KG colleagues, to support the development of the pumped storage scheme. The project was previously granted a Development Consent Order by the Department for Business, Energy & Industrial Strategy, and the FEED design is currently underway with an early consultation of contractors. Our engineers were on site in Llanberis this week, to conduct a follow-up visit to that completed in March 2022, that will allow us to finalise the FEED design.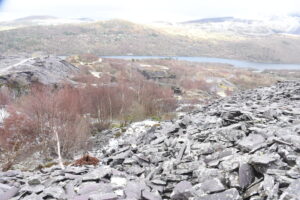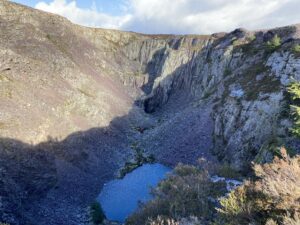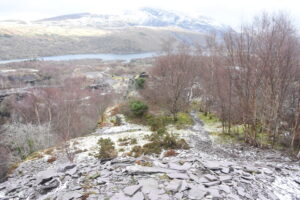 Construction of the project will take approximately three to four years and is expected to bring significant economic growth to the local area by creating a number of jobs for both the construction and operation of the scheme.  Once complete, the Glyn Rhonwy project will play a significant role in the net zero future by providing storage to cover the gap between supply and demand, and stabilizing the network frequency in an electricity market more and more characterized by renewable energy sources.
We are delighted to be supporting Quarry Battery Company Ltd on the 100 MW Glyn Rhonwy Pumped Storage Scheme and look forward to further developments on this project. Look out for more progress updates here in the future!