Our electrical engineering team is a critical part of our delivery structure across each and every sector we operate
Our engineers have extensive experience of managing the appraisal, due diligence, design, installation and testing of electrical infrastructure across the UK and Irish energy sectors.
The team has experience across all voltage levels up to from DC signals up to 400 kV AC transmission systems. We have provided support to distribution network operators, developers and asset managers assisting with network design and operation, HVDC systems, AC/DC converters, harmonic filters and reactive power compensation.
Power system analysis
Earthing system design
Lightning protection studies
Conceptual and detailed electrical design12V DC to 400V kV
Equipment specification, procurement, and quality assurance
Optimisation of process control and functional safety systems
Cyber Security of operational technology (OT) systems
Substation I&C and process automation
SIL assessments
FAT, SAT, safe systems of work and electrical plant maintenance compliance audits
read more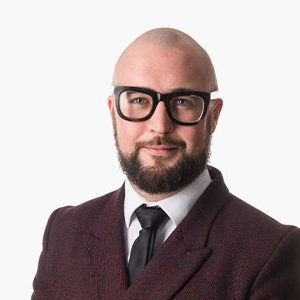 Key contact
Austin Ray
Electrical Lead